Nick Lachey is returning to his roots.

The former Newlyweds star is executive producing a pilot for an MTV reality show, which the network describes as a version of the '80s movie and TV show Fame, according to the Hollwood Reporter.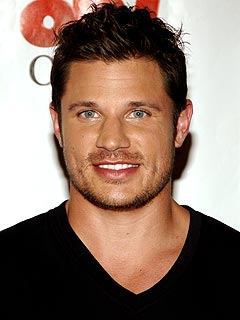 The yet-to-be-named program focuses on students at the School for Creative and Performing Arts in Cincinnati, Lachey's alma mater. (Sarah Jessica Parker and Carmen Electra are also famous former students.)
"The stories and relationships are all set to music that's organic to what's going on in the school and also performed by the kids," Tony DiSanto, executive VP of series development and programming at the network, tells the Reporter. "This is a genre-busting, creative experiment that I'm really excited about."
As an example DiSanto said a scene could feature kids breaking into dance in the cafeteria, which sounds a lot like a real-life High School Musical, or the soundtrack could come from a scene in which a student is practicing his or her instrument.
Lachey, who proposed the project, is executive producing it with
Marc Platt
and Russell Heldt.
Pricesolution4u.com
offers the best on beauty product-perfumes-designer watches-lingeries-Ink-toners-football products and more. We won't be Betten on Prices. Stop by and pick up your favourite item, there is something for everyone.
MTV
Marc
Lachey